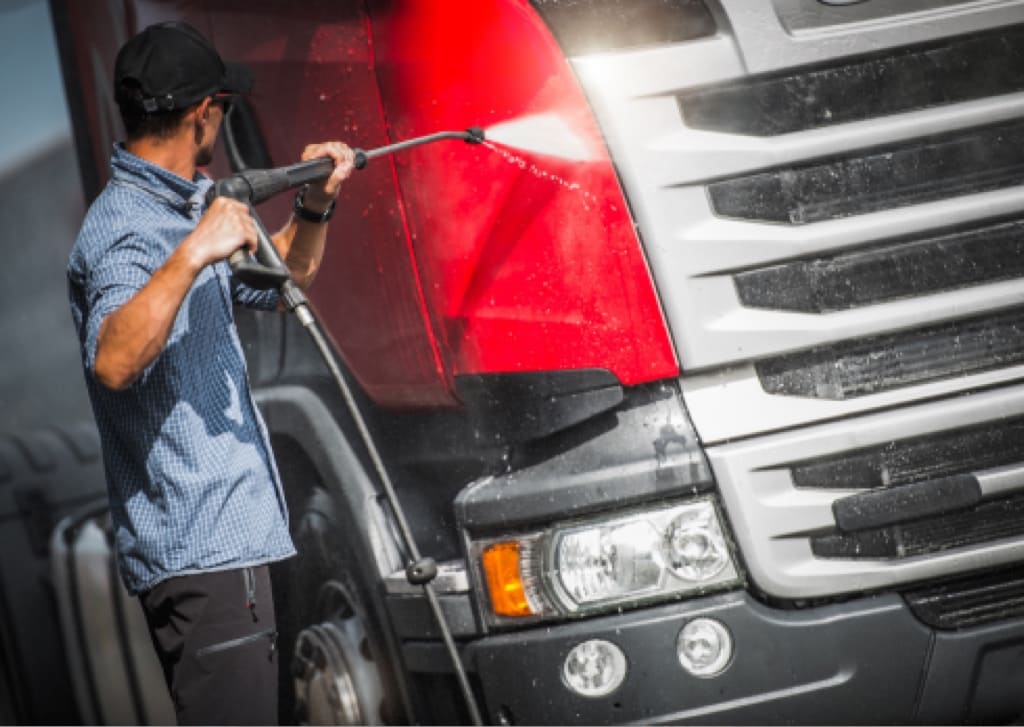 Fleet/Trucking Pressure Washing Equipment
The vehicles used by fleet and trucking companies can't perform at their best or stand the test of time when they aren't cared for properly. Power Cleaning Systems offers a wide range of pressure washing equipment, as well as custom-built stationary and trailer-mounted pressure washer trailer packages, designed to keep fleets of all sizes clean of rust, road debris, and environmental grime. Keeping your fleet vehicles clean also protects them from the damage caused by salt and ice-melting chemicals used during the winter months. We can help you keep your fleet looking fresh.

Equipment
In Stock & Immediate Availability: hot water and cold water pressure washing equipment from industry-leading brands. Contact us to purchase!
Get A Quote

Service
Fast Turnaround: Our team of expert, certified technicians will get your pressure washer back to work ASAP. Schedule service in-house or on-site!
Schedule Now

Parts & Detergents
In Stock & Ready to Ship: Our large inventory of pressure washer parts and detergents is stocked for immediate availability. Shop online or pick up in store!
Shop Parts
Industrial Cleaning for Fleets
Your trucks, vans and tractor-trailers not only serve a functional importance, they're also the first line of advertisement for your company. On top of that, the Department of Transportation is known to issue violations and fines for commercial vehicles that are not properly maintained in terms of appearance. The pressure washing equipment offered by Power Cleaning Systems can help you keep your entire fleet clean to maintain an image of professionalism that you're proud to send out on the road.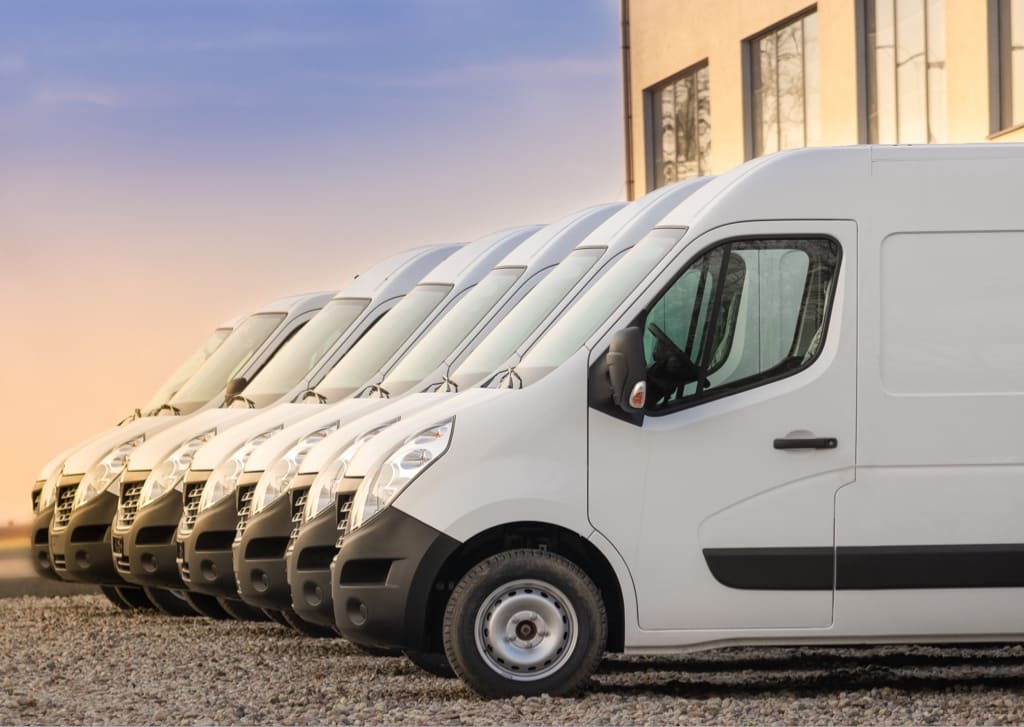 Routine Maintenance & Repair Support for Fleet/Trucking Companies
Power Cleaning Systems is committed to providing the same high level of dependability that your customers expect out of your fleet. Our team is always here for you to provide support in the form of responsive service from our expert-trained technicians, an extensive selection of replacement parts and pressure washing supplies, and over 20 years of expert knowledge and advice whenever you need it. We'll help you keep your fleet and pressure washing equipment ready to perform!