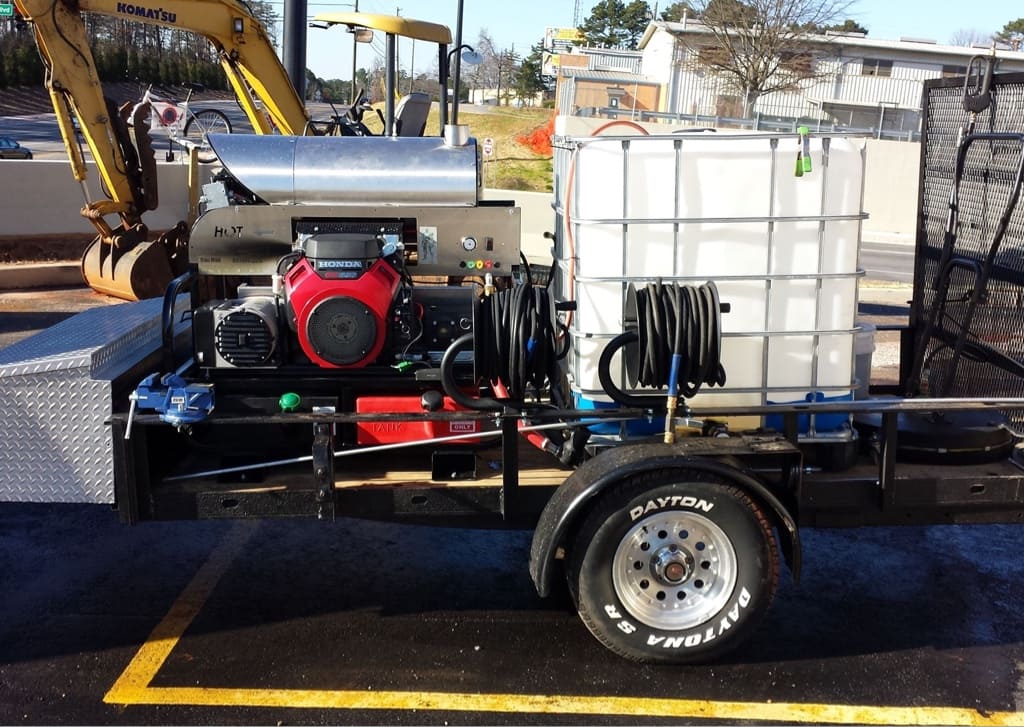 Pressure Washer Trailer Packages
For jobs that require the freedom to move the unit easily, where water is not readily available, or in cases where you need to take your business on-to-go, a trailer-mounted pressure washing rig is an excellent solution. Power Cleaning Systems partners with industry-leading manufacturers to provide pressure washer trailer packages, or can custom build trailer power washers in a wide array of configurations, using field-proven components. Our team builds each pressure washing rig in-house, working with you directly to deliver a final product that is tailored to your specifications.
Financing for Pressure Washer Trailers
Skip the upfront investment. Get affordable financing for trailer-mounted pressure washing rigs.
Pressure Washing Rig Options
Hot Water/Cold Water
Enclosed/Open
Single Axel Systems
Dual Axel Systems
Need Parts, Cleaners & Accessories to Stock Your Pressure Washer Trailer?
Nozzles, Wands, Hose Reels, and More Available for Pick-Up or Delivery.
Shop Now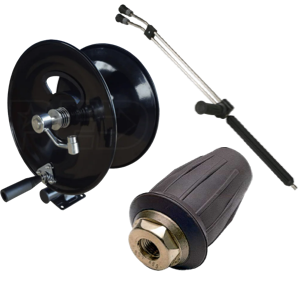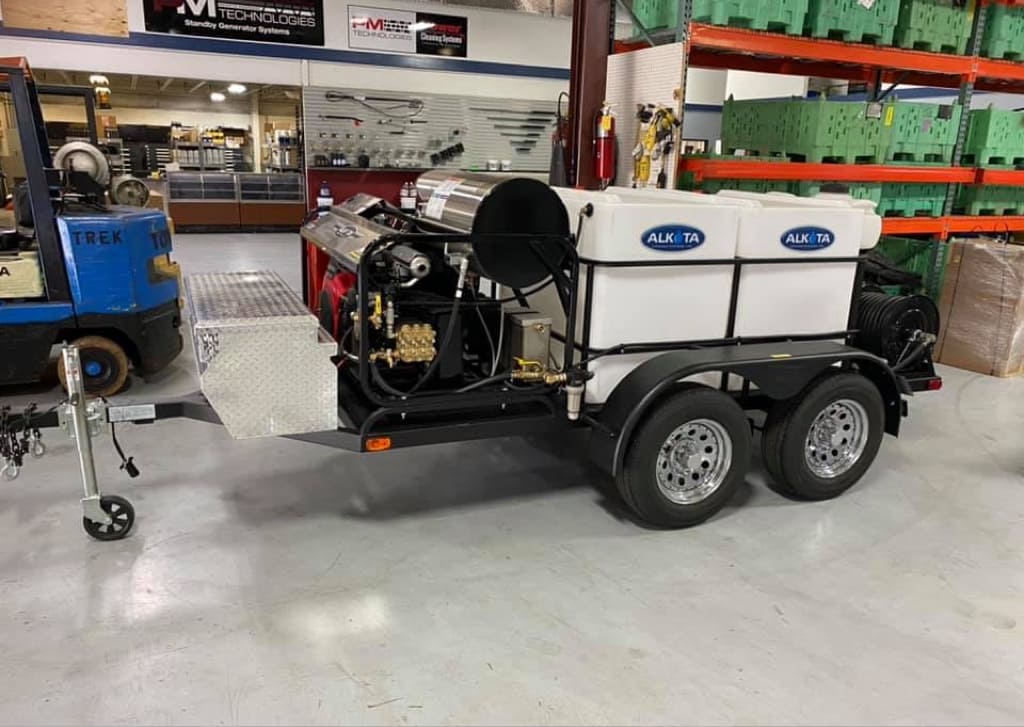 On Site & On The Go Pressure Washer Trailer Packages
You know that time is money. A trailer-mounted pressure washing rig offers the efficiency and mobility you need to tackle large or off-site jobs like cleaning an entire truck fleet, parking lots, buildings, or equipment on the job site while staying on time and on budget. Furthermore, Power Cleaning Systems can customize your pressure washer trailer package to fit your needs, including hose length, water temperature, tank size, axle type, accessory organization, and more. This leaves no time wasted getting set up or moving from job to job, and thus maximized profit for you.