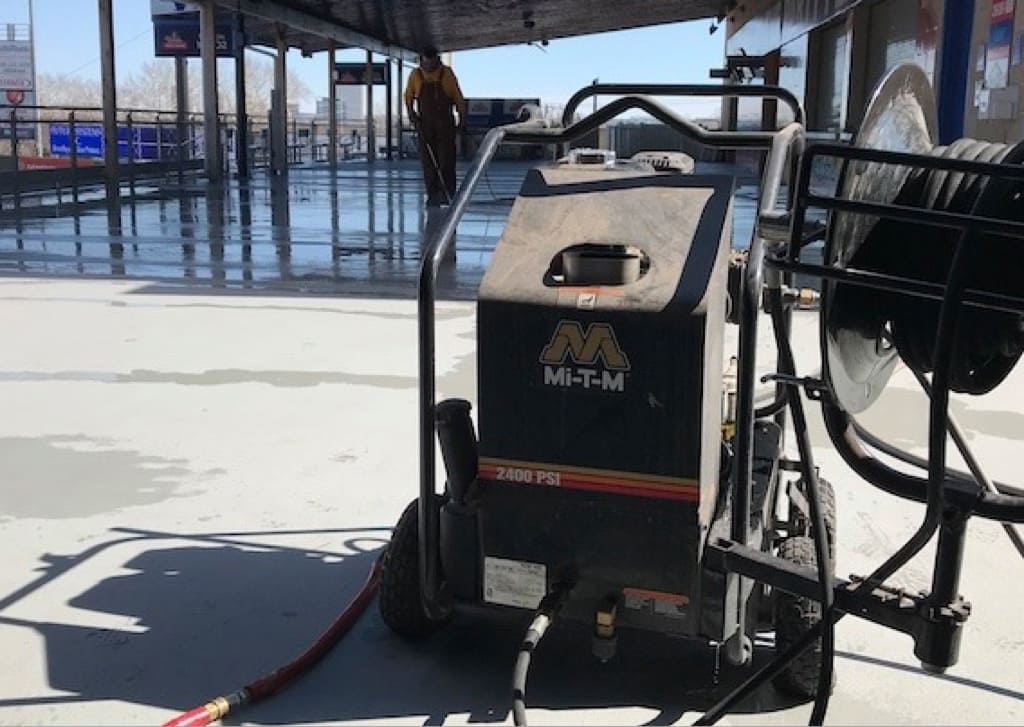 Commercial Pressure Washing Packages
Whether you need a solution for a quick clean-up job or long-term project, Power Cleaning Systems, the Midwest's power washer supply store, offers a range of commercial pressure washing packages for rent. All of our rental units are from trusted industry-leading brands, and are thoroughly tested to ensure factory-spec performance before we make them available for rent. We strive to keep our power washer rental rates affordable and competitive so you can benefit from both short and long term rental timeframes. Visit either of our pressure washer supply stores in Michigan or Ohio!
Financing for New Pressure Washers
Why rent when you can own? We offer financing to fit your budget on all types of pressure washing equipment.
Pressure Washers for Rent
Our standard rental package includes either a hot water or cold water unit with 50ft. of hose and a 24" wand. Contact us today for rates and availability.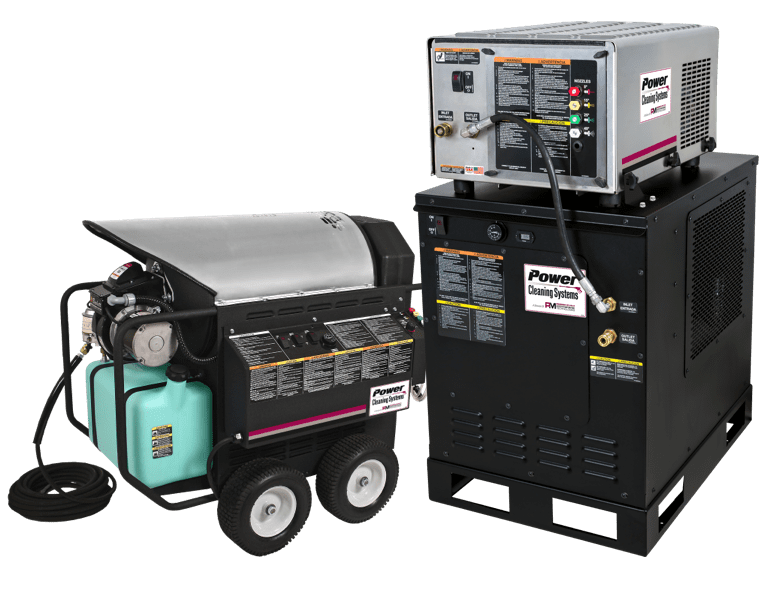 Rental Pressure Washing Packages
We offer both hot water and cold water pressure washing equipment options for rent. Generally, our rental hot water units range from 2.1 to 4.8 GPM and 1100 to 3000 PSI, while our cold water units range from 2.4 to 3.5 GPM and 2700 to 4000 PSI. If you require more complex rentals or equipment, please contact us for more information regarding your application.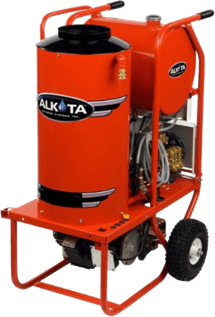 HOT WATER RENTAL ALKOTA 3112X
Specifications:
3 GPM @ 1100 PSI
115v
1 Phase
2.3 HP Motor
Belt Drive Triplex Oil Bath Pump
126′ Schedule 80 Steel Pipe Heating Coil with 7 Year Warranty
Heated by Kerosene or Diesel (12 Gallon Tank)
315,000 BTU
8" Stack Size
Optional Temperature Control and Steam Capacity
Stainless Steel Float Tank
CETA Performance Certified
ETL Certified to UL 1776 Standards and CSA-B140.11-M89
Rent Now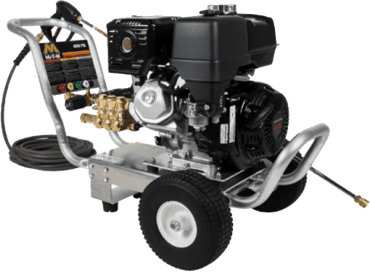 COLD WEATHER RENTAL DC-4004-A0H6A Mi-T-M
Specifications:
PSI 4000
GPM 3.5
Displacement/Engine 389cc Honda GX390 OHV
Pump AR
Drive Type Direct Drive Pressure Washers
Mobility Portable Pressure Washers
Water Temperature Cold Water Pressure Washers
Rent Now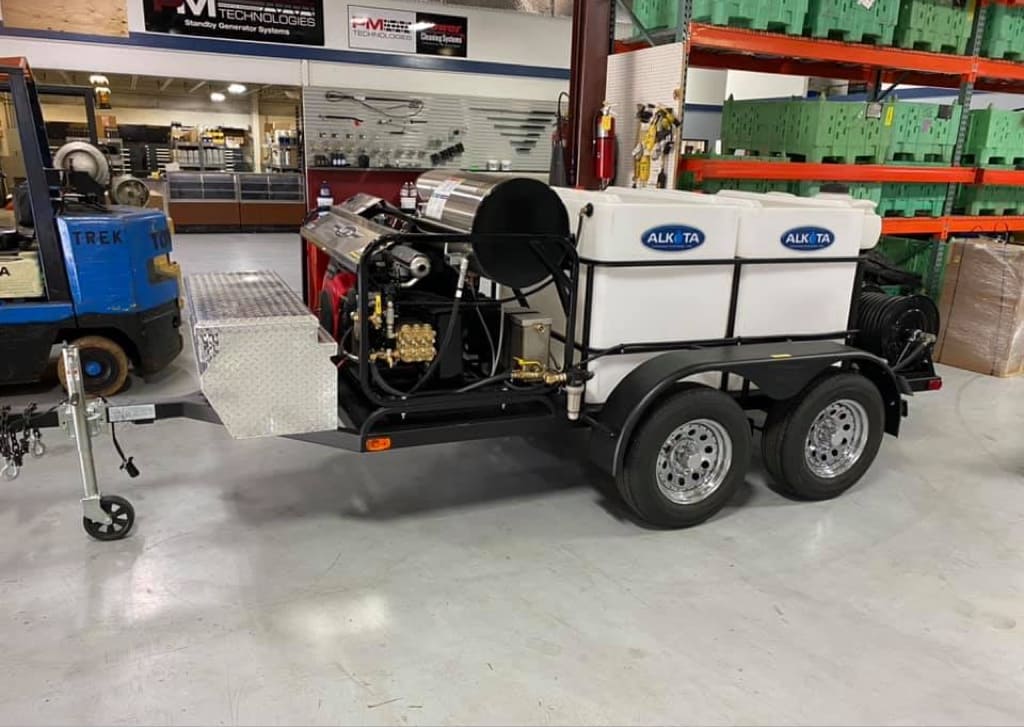 Rental Pressure Washing Packages For Any Job
Renting a pressure washer from Power Cleaning Systems is a great option in terms of flexibility. If you need some extra power to help with completing a one-time cleaning job, renting a pressure washer offers an efficient, affordable solution. Or, if your existing unit is currently out of commission due to repairs, a rental pressure washer can help you avoid downtime and associated costs by keeping your job on track. Whatever your situation, our team of experts can match you with a hot water or cold water pressure washer rental, and work with you to accommodate the needs of your project.
RENT NOW - Submit A Request